Here at Fuller Ford, we keep plenty of Ford Explorer SUVs in stock for our customers around Ohio and Kentucky: from Cincinnati to Newport to Covington and beyond. That's why we've created this helpful library of Ford Explorer reviews to go along with our selection of vehicles. Contact us with questions…
We hope that this page will serve as your first stop for research materials as you look into your next vehicle. Keep reading to learn about which each article offers, then follow the links at your leisure.
Our Explorer Reviews
With plenty of trim levels, including the Ford Explorer XLT, the Ford Explorer Limited, the Ford Explorer Sport, and the Ford Explorer Platinum, there are plenty of options to choose from. Then, when you add in the fact that we carry both new and used models from multiple years, you really have lots of options.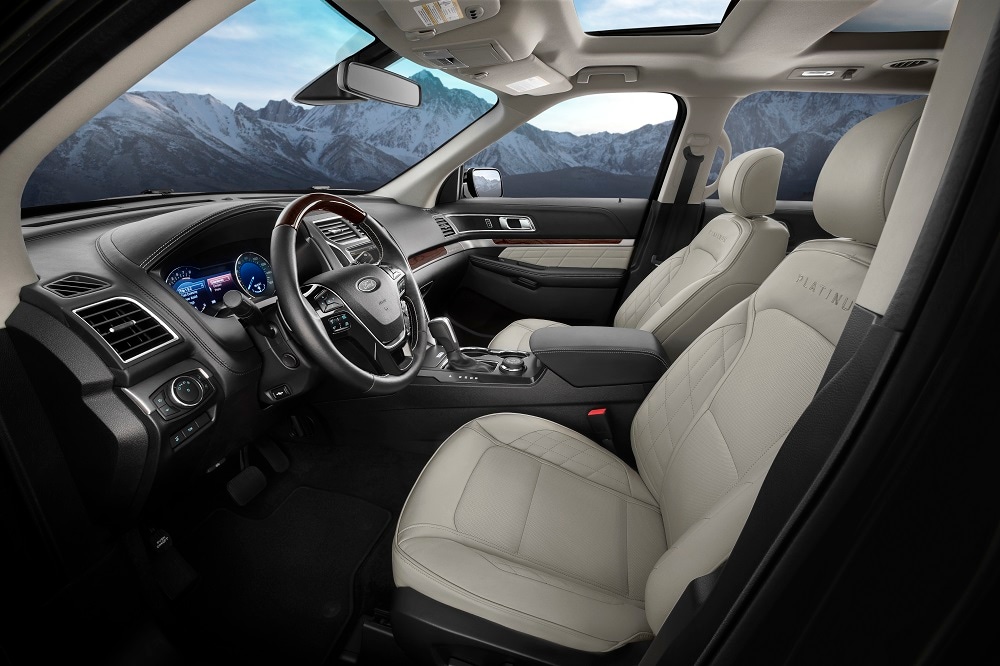 Therefore, you can see why we wanted to bring you a comprehensive database of all the relevant info.
Each of these articles will dive into a specific aspect of the Ford Explorer-it could be a trim level, a year, or even a category, such as Technology or Interior. Regardless of the topic, it'll provide some key info.
We're talking about specifications like engine power, fuel economy ratings, and interior dimensions; details, like exterior style and cabin amenities; and features, including all-important safety systems.
Reviews
Ford Explorer Buying Guide
2020 Ford Explorer Review
2020 Ford Explorer Hybrid Review
2019 Ford Explorer Review
Ford Explorer Gas Mileage
Ford Explorer Trim Levels
Ford Explorer Interior Review
2018 Ford Explorer Review
Ford Explorer Towing Capacity
Who should take advantage of these Ford Explorer guides?
But, the best part about these reviews is that they can be helpful for anybody-it doesn't matter where you are in your automotive journey. Whether you're just starting to look, narrowing down among a few different options, or ready to sign and drive away tomorrow, these reviews can really help you out.
Contact us to schedule your Explorer test drive today at Fuller Ford…
Once you've browsed some of the information on this page, then it's time to get in touch with our Fuller Ford team. We're more than happy to help our customers around Covington, Newport, Cincinnati, and beyond. Just give us a call or stop by in person to schedule a Ford Explorer test drive!
Maintenance Schedule