Keeping up with your oil changes is a very important part of car ownership and at Fuller Ford, we want to help you with that. At our dealership, we are happy to offer lifetime free oil changes for drivers in the Cincinnati, Newport, and Covington areas.
If you're interested in learning how you can save on your oil changes while keeping your car well-maintained, keep reading to hear how we can help you.
How Our Free Oil Change Program Works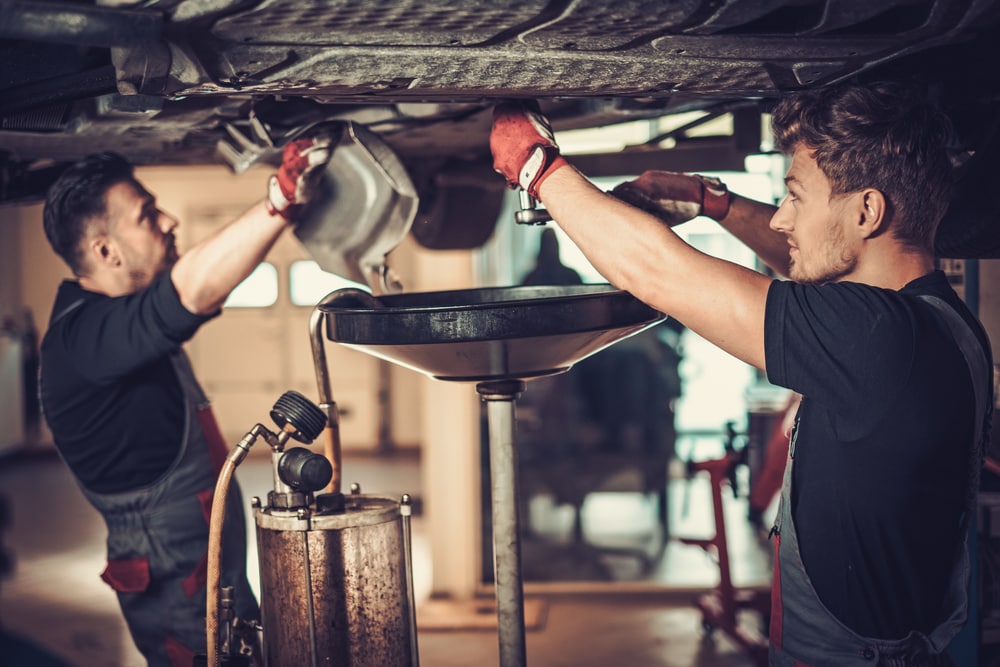 In order to make oil changes even easier, our dealership is offering lifetime free oil changes for all our new vehicles. When you purchase a new car through us, including diesel models, we will provide you with free oil changes for the life of the vehicle.
It's always great to leave changing your oil in the hands of an experienced mechanic and when you let us do it for you, you'll get the best deal possible. When you schedule your free oil change, you'll be able to keep your car in its best shape so you can save for bigger maintenance needs.
Plus, when you keep up with your oil changes, your engine will receive proper lubrication allowing it to run much smoother. You'll feel the difference when your engine gets the care it deserves when it needs it.
Why You Should Keep Up with Your Oil Changes
If there's one thing that any driver should focus on in their maintenance, it's the oil change. Every car needs oil and if you're not changing your oil every so often, your engine may become damaged. In order to ensure that your oil remains healthy, it's best to stay on top of its replacement periods.
Not changing your oil can lead to a number of engine malfunctions, starting with an oily smell filling your cabin. This is from your engine heating up and burning oil quickly, causing an oily smell to pass throughout the car. You may even find that your exhaust is putting out a lot more smoke than usual.
If you don't change your oil at this point, your engine may start to make a knocking noise from unlubricated parts rubbing against each other. Eventually, that knocking can lead to your engine seizing, so it's very important to always ensure you replace your oil when necessary.
When Should You Change Your Oil?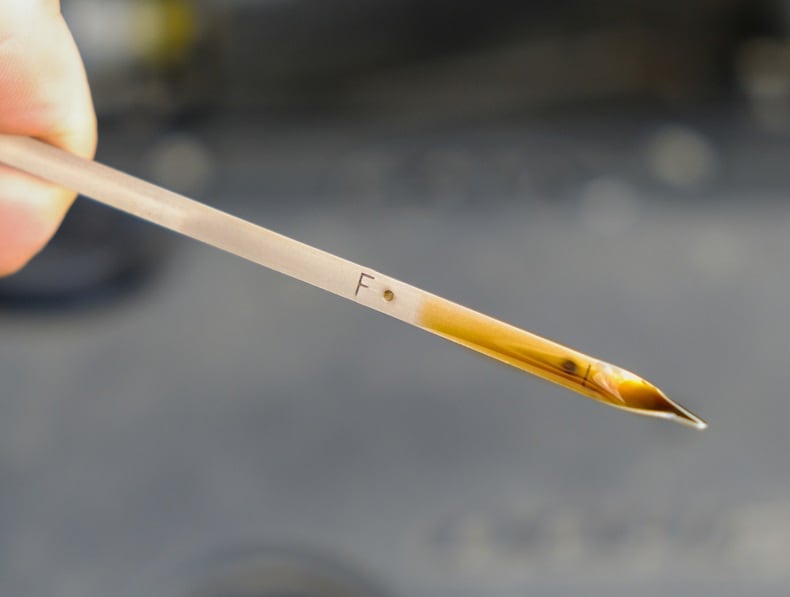 Overall, the question of when you should change your oil really comes down to your maintenance schedule. Every car is different, but your maintenance schedule will tell you the advised amount of miles before each oil change.
That being said, on average it can be a good idea to have your oil changed every six months or 7,500 miles. However, if you really want to be on top of your oil changes, simply check your oil every month to make sure its in good shape. If your oil is dark or below the fill line on the dip stick, come into our service center and we'll supply you with an oil change.
Come to Us for your Oil Change Needs
Ensuring that your vehicle is always filled with oil is necessary to good maintenance. At Fuller Ford, we want to make sure that Cincinnati, Newport, and Covington drivers are getting the care they deserve for their cars. That's why we provide lifetime free oil change services to all new vehicles purchased from our dealership.
If you're interested in providing your car with plenty of oil, contact our dealership to learn more about our lifetime free oil change program today.