If you're looking to add some extra financial security to your new, used, or commercial vehicle in the Cincinnati, Newport, and Covington areas, you'll need an extended warranty. Essentially functioning as a contract, a warranty's primary purpose is to provide coverage past the expiration of the manufacturer's warranty. At Fuller Ford, our finance team is happy to help you discover if an extended warranty is right for you. Learn more about extended warranties and how we can help.
Dealership Warranties vs Third Party Warranties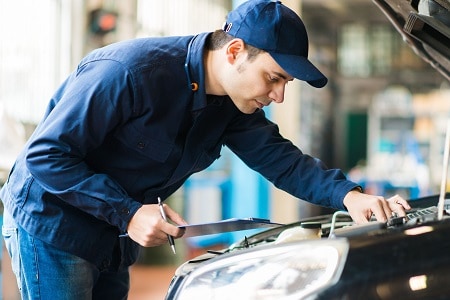 One of the most important considerations when purchasing an extended warranty is where you get it. Most of this decision is made for you based on when you choose to purchase your warranty. If you wait until after you've purchased your vehicle, you typically have to go through an independent company. Most dealerships will offer extended warranties during your initial purchase, but that's it. Fortunately, we're happy to help at any time between your purchase and the expiration of the manufacturer warranty.
In terms of quality coverage, dealership warranties are almost always better. They can cover all the necessary maintenance your vehicle might need, which will get more costly as your vehicle gets older. Third party warranties may be cheaper, but that applies to both the cost and the quality of coverage, so always think twice before working with anyone other than a trusted dealership.
Types of Coverage
Before you decide on an extended warranty, you need to know exactly what it covers. Not all warranties are created equal, so don't assume that it's going to cover everything your manufacturer's warranty did. While some warranties offer bumper-to-bumper coverage, others will only cover portions of your vehicle, like the engine.
Make sure you also take note of what kind of damage is covered. Wear and tear damage is different from breakdown damage. Since there are plenty of basic and normal car repairs needed due to both kinds of damage, it's typically a good idea to opt for an extended warranty that covers both. 
About Our Ford Dealership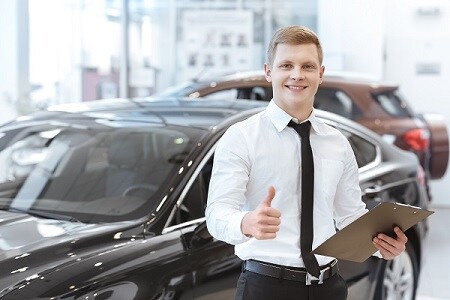 When you're looking for an extended warranty for your 
Ford vehicle
, we're always happy to help. Since our founding, our mission has been to be the answer for all our community's automotive needs, while providing the premier customer service people deserve. When it comes to extended warranties, however, our finance team is ready to shine.
Our financial gurus have extensive experience working with all kinds of budgets and credit scores, so you can always count on them to get you the deals you deserve. Over the years, these experts have developed connections with all the best lenders and banks in town, and they're more than happy to leverage that for your benefit.
Contact Us for Your Extended Warranty
If you're looking to extend the warranty on any of your Ford vehicles, Fuller Ford is happy to help. We offer hassle-free solutions and a wide variety of options, so you can find something that fits your budget and your desired coverage. Contact us today to learn more about how we can help you.