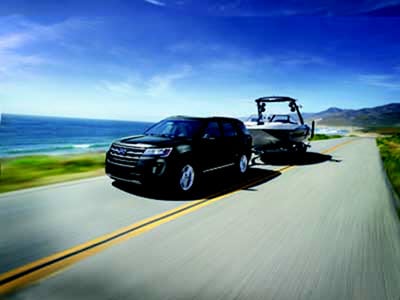 Whether you're looking for a family vehicle or you simply want an automobile capable of transporting all your friends, investing in a full-size SUV is a great choice. If you're a consumer from Covington, Newport, or Cincinnati looking for a new full-size SUV, the two models that deserve your attention are the Ford Explorer and the GMC Acadia. With versatile performance and flexible interiors, these SUVs provide everything you could want in a large vehicle. Read this head-to-head comparison of the 2018 Ford Explorer and the GMC Acadia to learn which model fits you and your needs.
Check Under the Hood
When you're driving a large vehicle such as a full-size SUV, you want to be sure you have an unstoppable amount of engine power. Checking out the engine ratings of the Ford Explorer and the GMC Acadia should help you choose between these SUVs.
Pick the Acadia and you'll have access to a 3.6-liter engine that produces 310 horsepower, 271 lb-ft of torque, and can tow up to 4,000 pounds. Invest in the Explorer, and you can choose a 3.5-liter V6 engine that puts out a best-in-class 365 horsepower, 350 lb-ft of torque, and can haul up to 5,000 pounds. When it comes to engine power, the 2018 Explorer is your best choice.
Cabin Space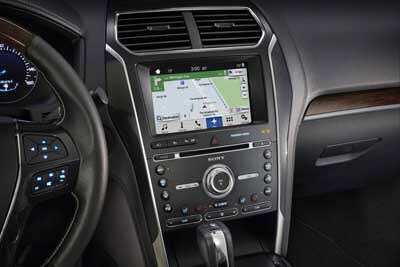 Comparing interior cargo and passenger space is another easy way to choose between the 2018 Ford Explorer and the GMC Acadia. In terms of passenger space, both these SUVs are capable of transporting seven passengers, making them perfect for large families and friend groups.

The biggest interior difference between these two vehicles comes in terms of cargo space. When all three rows of the Acadia are in their upright position, you'll have 12 cubic feet of cargo space. With this same configuration, the Explorer offers 21 cubic feet of space. Fold the second and third rows of the Acadia, and you can use 79 cubic feet of cargo space. The Explorer offers 81 cubic feet of cargo space with the rear rows folded.
Off-Road Ability
While behind the wheel of your full-size SUV, you may get the urge to go off-road, which means you need to be sure your next vehicle is capable of handling a wide range of road conditions. With the Acadia, you'll have a Traction Select system, allowing you to easily change driving modes to match whatever road you're on.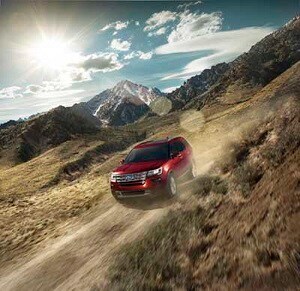 If you want a vehicle that makes off-roading easy and fun, you'll need the Explorer. The Intelligent 4WD system monitors road conditions and adjusts torque to maintain your traction, and you'll also have a Terrain Management System that lets you choose between four driving settings: Sand, Grass, Snow, and Gravel.
Visit Fuller Ford
The GMC Acadia, while a fine vehicle in its own right, simply does not provide the performance or cabin space you'll find with the Ford Explorer. The best way to decide if the 2018 Ford Explorer is the right full-size SUV for you is by scheduling a test drive at Fuller Ford. During your test drive, we can tell you about the best features of the Explorer. It's your perfect transportation option in Newport, Cincinnati, and Covington-give us a call today or shop with us and see for yourself.