Several factors must be considered when purchasing a new vehicle, including towing capacity. To make it easier for you to learn about the towing capacity of our vehicles, Fuller Ford has provided this convenient page. Here is some information about why a vehicle's towing capacity is important and a few reasons why you should shop for your next vehicle at our dealership.
Ford Transit Vanwagon Towing Capacity
Why Ford Towing Capacity Matters
A vehicle's towing capacity has a very large impact on its utility. For instance, if you're looking for a work vehicle, having the right towing capacity will allow you to easily transport heavy equipment around a job site. The amount that a vehicle can tow also influences the kind of fun you can have with your automobile. If you own a boat, for example, you need a vehicle that can haul your boat without trouble around Newport, Covington, and Cincinnati.
On this page, you'll be able to learn about the towing capacities of a variety of Ford vehicles that you can find at our dealership. After reading some of this information, you should be able to pick out a Ford vehicle that offers the towing ability that meets your needs.
Shopping with Us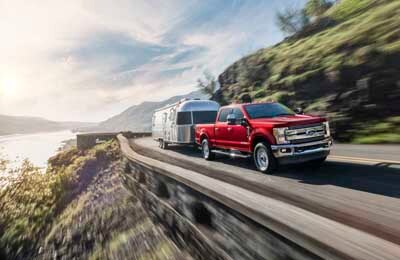 Once you've selected a vehicle with the towing power that you need, you can stop by our dealership to browse our inventory. On our lot, you can find a wide range of Ford vehicles, all of which have enticing features. In addition to models that have a large towing capacity, we offer automobiles that have innovative technology, luxurious comfort features and top-notch safety systems. With both new and pre-owned cars on our lot, shoppers can visit and find an excellent automobile.
In addition to our large inventory, we also offer a service-oriented staff that is ready to help you shop for your next Ford vehicle. Our sales team can help you choose a vehicle with reliable towing power, and our financing team can help you find a loan so that you can make your purchase. We also provide a dependable service and parts department that can help you with maintenance.
Get the Ford Towing Capacity You Need
If you're interested in driving a Ford vehicle with a dependable towing capacity, you can find the model that fits you by visiting Fuller Ford. We serve consumers from the Covington, Cincinnati, and Newport areas, and we would love to show you our best new and pre-owned models.