When it comes to cargo vans, the hardworking men and women of Kentucky and Ohio need something with capabilities. In other words, they need something that can out-tow the next guy or gal, every day.
That's where the 2018 Ford Transit comes into play. Our team here at Fuller Ford wrote this Ford Transit VanWagon Towing Capacity guide for our get-it-done-oriented customers in Cincinnati, Newport, and Covington. If you have any questions about       what you'll be able to accomplish with this thing, call us.
/ford-towing-capacity-cincinnati-oh.htm
Ford Transit Connect Cargo Van: Towing Capacity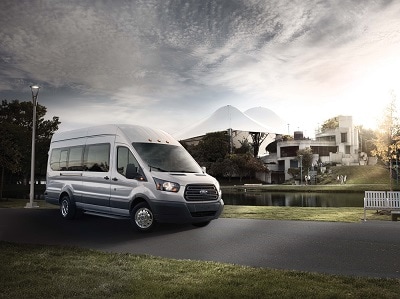 Like we said at the beginning, the Ford Transit Connect VanWagon is a vehicle that gets it done, all the time.
Maximum Towing Capability. When properly equipped, you'll be able to tow up to 7,500 pounds with this commercial van. What are you going to tow? Imagine the possibilities-they're practically endless.
Maximum Payload. Let's say that you go with the single-rear-wheel axle model: that'll let you handle a payload of up to 3,020 pounds. Or, let's say that you go with the dual-rear-wheel axle model: that'll let you handle a payload of up to 4,650 pounds. Either way, get ready to tow massive amounts of cargo.
Substantial Roof Capacity. With the right ladder racks, you can even handle about 420 pounds on the roof.
GVWR Range. For the cherry on top, the Ford Transit Cargo Van has a GVWR range of 8,600 pounds (with the single rear wheel) all the way up to 10,360 pounds (with the dual rear wheels). Awesome!
High-Tech Towing Solutions for the Modern Age - Ford Transit
The 2018 Transit Cargo doesn't just give you an impressive towing capacity and leave you out to dry.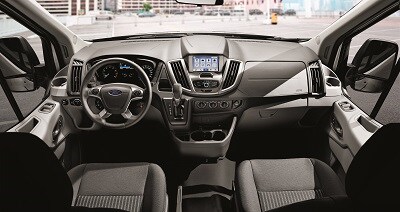 Not at all. It comes with multiple state-of-the-art systems that make towing safe, efficient, and simple.
Available Trailer Brake Controller: For the perfect synchronization between trailer and vehicle brakes. That way, when you need to stop in a pinch, all your wheels will be on the same page.
Anti-Lock Brakes: To help ensure that your vehicle/trailer combination doesn't skid or slide.
Unibody Construction: The lightweight strength and durability of a Unibody Construction is exactly what you need to ensure that your Ford Transit Van can handle all you throw its way.
Three Roof Heights: When it comes to carrying cargo, everybody has different needs. So, that's why you can choose between three different roof heights: 83 inches, 100 inches, and 109 inches. Not all roof heights are available on all wheelbases, so contact us for more information.
Are You Ready to Get Towin'? Contact Us at Fuller Ford for a Test Drive!
Thanks to Fuller Ford, the tow-ready 2018 Ford Transit Vanwagon is just up the road from Covington, Newport, and Cincinnati. We're ready to get all of our Kentucky and Ohio friends in for their test drive.
Call us on the phone, chat with us on our website, or stop by our dealership to get towin' right now.