Welcome to the Fuller Ford car comparison library! On this page, you'll find our comprehensive collection of vehicle comparisons for your perusing pleasure.
We created these resources specifically to help our Cincinnati-area customers make the most informed decision possible when choosing how they'll travel around Newport and Covington.
Don't hesitate to review the items on this page because you can never have too much information when making a decision as important as choosing a new car.
Ford Escape vs. Chevy Equinox
Ford Escape vs. Honda CR-V
Ford Escape vs. Mazda CX-5
Ford Escape vs. Nissan Rogue
Ford Escape vs. Subaru Outback
Ford Explorer vs. Honda Pilot
Ford Explorer vs. Jeep Grand Cherokee
Ford Explorer vs. Chevy Traverse
Ford F-150 vs. Chevy Silverado 1500
Ford Fusion vs. Honda Accord
Why Read Car Comparisons?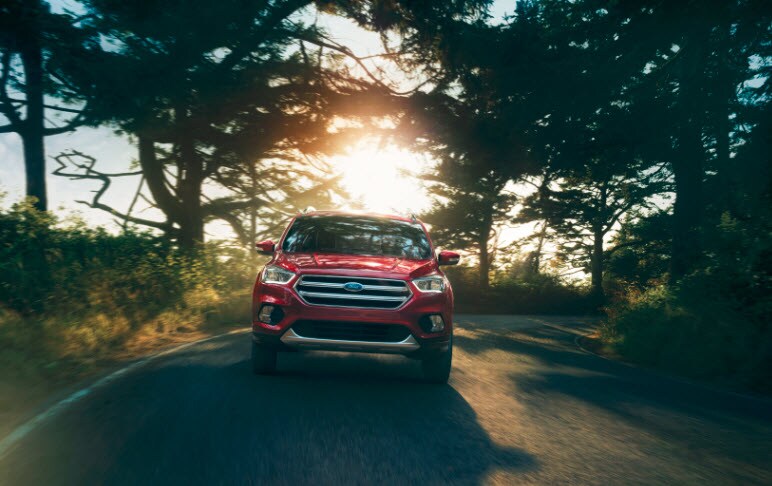 We understand that you're busy and there's a lot of research out there to pick through. So, we sift through the research for you and present only the most important information in a clear, simple, easy-to-read format.
Comparisons are an invaluable resource during the car buying process. By juxtaposing two comparable models, we're able to look at the facts and objectively determine which option best satisfies drivers' needs.
The goal is to help you narrow your search and choose exactly what you want and which model is going to provide it.
What You'll Find in Our Comparisons
When we compare two vehicles, we step back and look at the models from the driver's perspective. We ask ourselves, If I was shopping for a car in this class, what would be most important to me? and base our comparisons on those important points.
You'll find the following topics covered:
Engine specs
Exterior design
Interior comforts
Safety technology
Convenience features
Dimensions and cargo space
If we're looking at a pair of trucks, we'll also mention towing and payload capabilities, so you know exactly which one is tough enough for the job at hand.
Since high-quality vehicle comparisons are the cornerstone of the automotive research process, we do our best to be as thorough as possible while remaining succinct and to the point.
Read Ford Models Comparisons Now
If you're in the process of choosing your next car for your commute around Newport and Covington, take some time to read our comparisons so you can be well informed when you enter our dealership to take a test drive around the Cincinnati area.
If you have any questions, feel free to contact us at Fuller Ford today!