Are you looking for a compact and fuel-efficient SUV for your next adventure? The Ford EcoSport is an excellent choice, but Cincinnati, Newport, and Covington drivers should always read reviews before making a decision. We at Fuller Ford have compiled this comprehensive collection of reviews on the Ford EcoSport so you can make an informed decision.
Ford EcoSport: An SUV Built for the Active Driver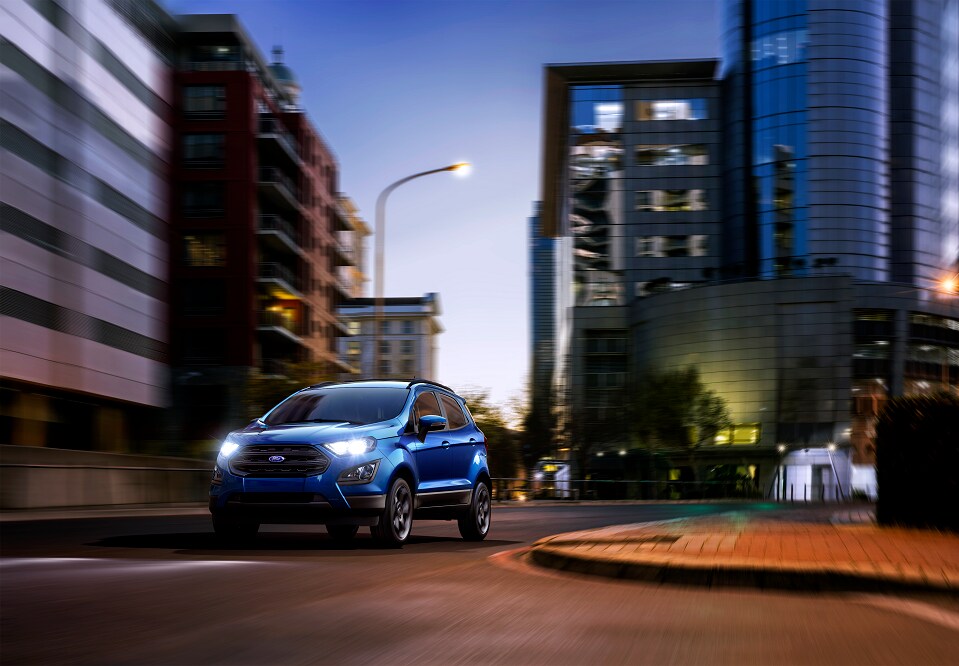 When you're looking for a vehicle that's designed to be as active as you are, you need a sporty SUV. The Ford EcoSport provides plenty of pep with a standard 1.0L EcoBoost® engine with 123 horsepower and 125 lb-ft of torque. You'll be able to travel long distances in this car with an EPA-estimated 27 city/29 highway MPG.
While you're enjoying the open road, allow an available 10-speaker B&O™ Premium Sound System by Bang & Olufsen to enhance your journey. This engaging audio system is great for drivers who love music and want to hear every aspect of their songs come through.
In addition, packing for a trip is nice and easy with a base cargo capacity of 20.9 cubic feet. Should you need more space, just fold the back seats down to increase that volume up to 50 cubic feet. It's easy to pack for a quick vacation with this easy storage potential.
What Our EcoSport Reviews Have to Offer
Here on our website you'll find a comprehensive one-stop location to find all of the information you need to research the Ford EcoSport. Our goal is to make researching your next car as simple as visiting a webpage.
What's more, our reviews cover a variety of vehicle topics to give you a full look at what this car has to offer. From technology to MPG, we'll take a look at it all, so you know why this SUV is built so well.
Why Should You Read Ford Vehicle Reviews?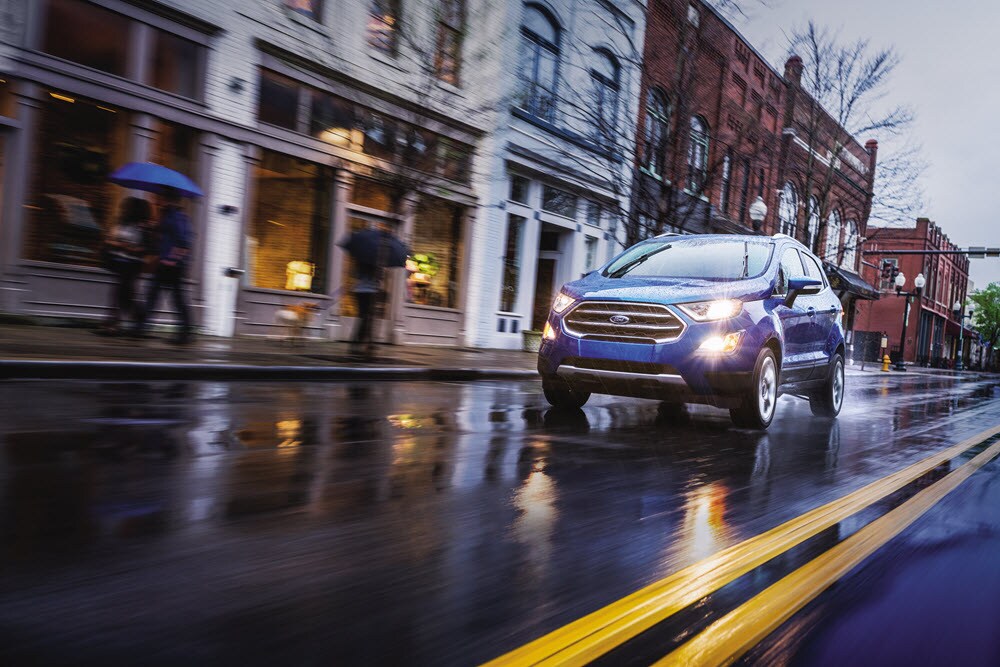 Vehicle reviews offer drivers an excellent view at some of the best highlights of the car they're after. There's no need to look at specs pages when you can get an in-depth look at a model from someone who has explored the vehicle themselves. This is a great way to streamline your research to find the perfect car for you.
In addition, reviews give you the opinion of someone who has experienced the vehicle. This is something you can't get otherwise without taking a test drive, which makes reading reviews a beneficial choice. Whether you're looking for an opinion or you just want to pinpoint your research, reviews are the way to go.
Learn More About the Ford EcoSport
Cincinnati, Newport, and Covington drivers looking to find some comprehensive information on the Ford EcoSport can look at this page. Here, they will find all of the information they need regarding this engaging SUV. At Fuller Ford, our goal is to show our customers the highlights of the vehicles we offer.
If you're interested in learning more about the Ford EcoSport, contact our dealership today!