Drivers in the Newport and Covington areas asking themselves the question: "Where can I get an oil change near me?" will be happy to hear that Fuller Ford is right here in the greater Cincinnati area.
Our on-site service center is staffed with factory-trained and -certified technicians who understand the importance of regular oil changes and are dedicated to helping our customers get the kind of service and information they need to keep their car operating as smoothly and efficiently as possible.
Oil Change near Cincinnati OH
What Does Motor Oil Do?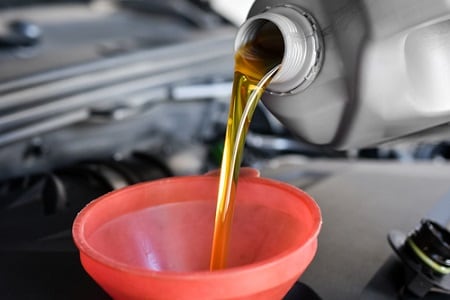 Motor oil performs two crucial functions:
Lubrication
Temperature Regulation
During operation, the parts within your engine move very rapidly. Fresh oil helps to prevent them from grinding against each other and causing damaging friction. Motor oil also keeps your engine cool by dissipating heat.
As oil moves throughout your engine, it tends to collect debris over time and becomes dirty, making it less effective at performing its job. This can lead to overheating and erosion, among other things.
When your oil gets dirty, it's time to change it out for some fresh stuff to avoid costly and irreparable damage to your car's vital engine functions.
Signs You Need an Oil Change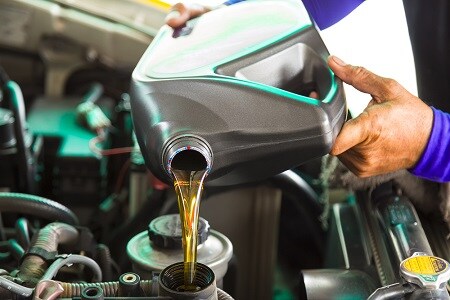 Some common signs you need an oil change are:
A knocking sound in the engine
Decreased fuel efficiency
Darkly colored oil
An oil smell in the cabin
Keep in mind that Ford generally recommends getting an oil change every 7,500-10,000 miles, and never going more than one year between oil changes.
The best way to know your vehicle's exact needs is to check out your car's owner's manual or contact your local Ford dealership for advice.
And, if you don't remember the last time you got an oil change, schedule service with a qualified technician, because you may already be overdue.
Schedule an Oil Change Today
If you want to learn more about your car's oil and maintenance needs, check out the links on this page to read our helpful guides on the subject.
Cincinnati, Newport, and Covington area drivers wondering, "Where can I get an oil change near me?" can use our convenient service portal to make an appointment with the Service Center at Fuller Ford, where you'll receive prompt and thorough service.
Schedule your oil change today!