There's nothing quite like the thrill of hitting the gas on a Ford Mustang. This fast and responsive sports car is great for driving enthusiasts in the Cincinnati, Newport, and Covington areas. Our team at Fuller Ford has taken a look at some of the highlights of this coupe to showcase what this car can do.
Read more to learn about the Ford Mustang and what our reviews can do to help you when researching your next car.
Exploring the Ford Mustang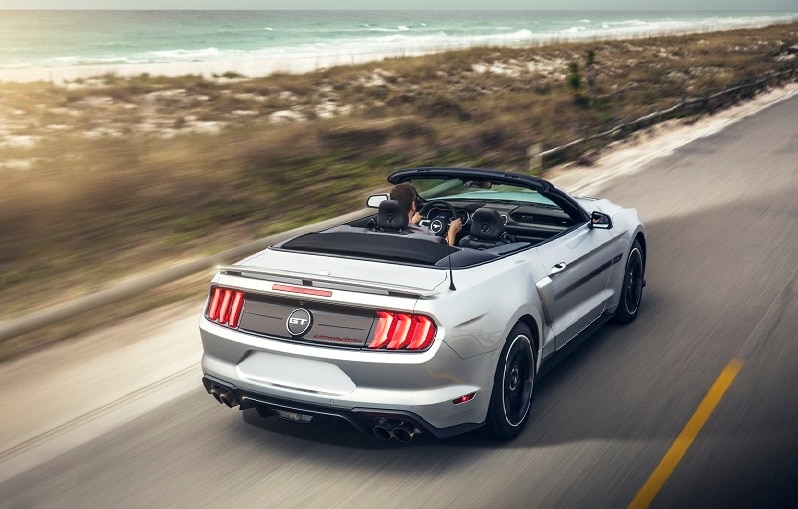 The Ford Mustang has always focused on providing sporty performance. Drivers can expect to see a standard 2.3L inline 4-cylinder engine with 310 horsepower and 350 lb-ft of torque. With an EPA-estimated 21 city / 31 highway MPG, you can really feel good about your pleasure drives.
You'll have peace of mind while you drive as well with an advanced safety suite. Enjoy an available Adaptive Cruise Control system that maintains a set distance between you and the vehicle ahead of you. Even when the vehicle you're following comes to a stop, you'll stop, too, until they start driving again.
For some added entertainment while you're enjoying an afternoon drive, this vehicle also offers an available B&O™ Premium Audio System with 12 speakers. While you travel down the highway, you can soak in some high-quality music from an expertly crafted audio system.
What Our Reviews Have to Offer
Researching a vehicle can sometimes mean searching through pages of specifications to find what you need. We understand this, and to help you we've compiled detailed reviews on our vehicles to present their capabilities.
By reading through our reviews, you're able to see the highlights of the vehicle your interested in, written in a clear and concise manner. Our goal is to help you find the information that really defines the vehicle you're looking at.
Why Read Our Ford Mustang Reviews?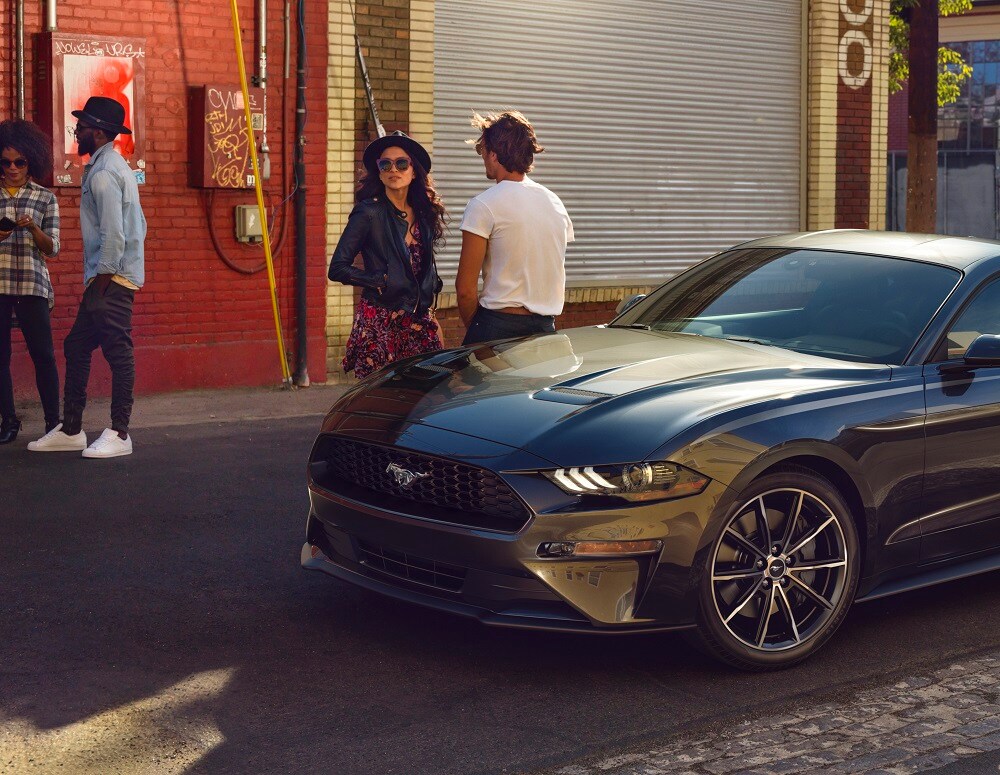 The Ford Mustang is a car with a lot to offer and we want to provide you with a detailed look at everything that defines it. You'll learn about its variety of engine options and trims as well as the comfort features that really help to make your drive as smooth as possible. This is a very comprehensive vehicle, so we want to provide a comprehensive look at it.
We want drivers to get a clear picture of what is available on this vehicle as well. These reviews will go over standard features as well as some upgraded technology that you can equip your Mustang with. For a clear look at what's available with this powerful car, you'll want to explore our reviews.
Take a Look at Our Ford Mustang Reviews
If you want to learn more about what the Ford Mustang has to offer, just look at our reviews. Cincinnati, Newport, and Covington drivers are sure to enjoy the in-depth look we provide on this car. At Fuller Ford, we want to give driving enthusiasts the information they need when shopping for their next vehicle.
Are you ready to start exploring this car's capabilities? Start your research today by following our links here. Contact our dealership today to schedule a Mustang test drive!