While there may be some drivers in Cincinnati, OH, or the areas of Covington and Newport, KY, who buy pickup trucks because of style, performance is the primary reason people choose pickups. The Ford F-150 is one of the bestselling pickup trucks on the road, and has been for decades, largely because of this outstanding performance.
Of course, keeping a pickup truck running like it should also means staying on top of your routine maintenance schedule. Keeping your oil changed, tires rotated, and systems checked is essential to making sure your truck runs like new and maintains its towing and hauling capacity for the life of the vehicle. Let's look at the Ford F-150 maintenance schedule created by Fuller Ford and learn where you can go to keep your truck running as new.
Ford F-150 Maintenance Schedule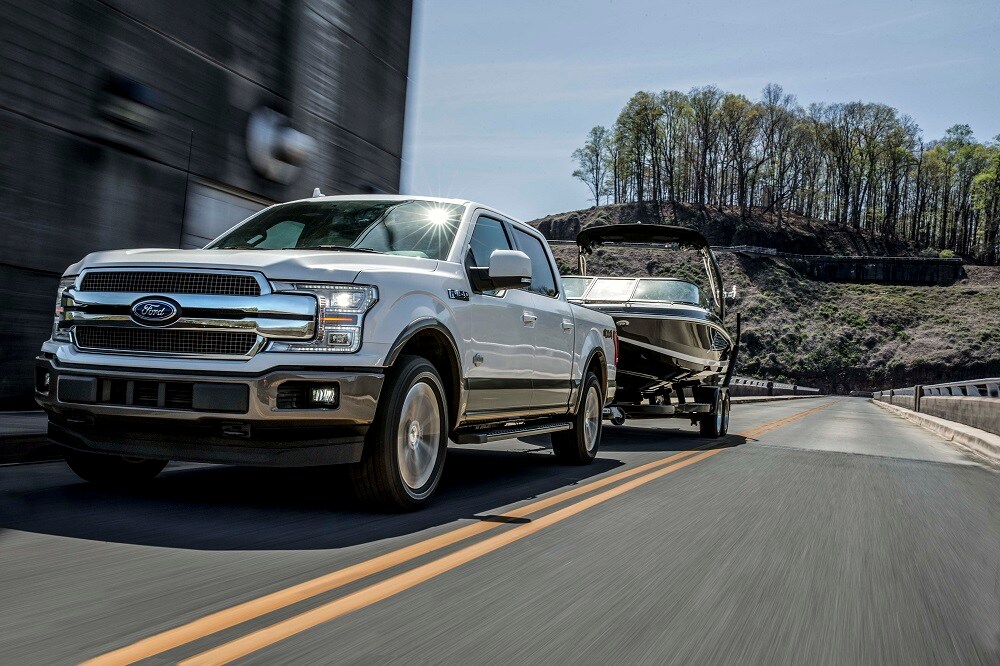 Your F-150 maintenance schedule is structured in roughly 10,000-mile increments. That is, you'll take your truck to the Fuller Ford F-150 Service Center to be looked over about every 10,000 miles (or every year) you drive it. At each increment, certain basic procedures will be performed and various systems checked. Let's examine each increment below.
10,000- and 20,000-Mile Basic Maintenance
The first two increments for maintenance are essentially identical. At both 10,000 and 20,000 miles (or one and two years, whichever comes first) you will have your oil and oil filter changed and your tires rotated and aligned. You'll also get your transmission fluid, brake system, cooling system, and wheels inspected to be sure they work properly.
This basic maintenance is carried out at every visit for the lifetime you own your truck. It's also repeated without any other additions at 40,000 miles and 70,000 miles.
30,000 and 50,000 Miles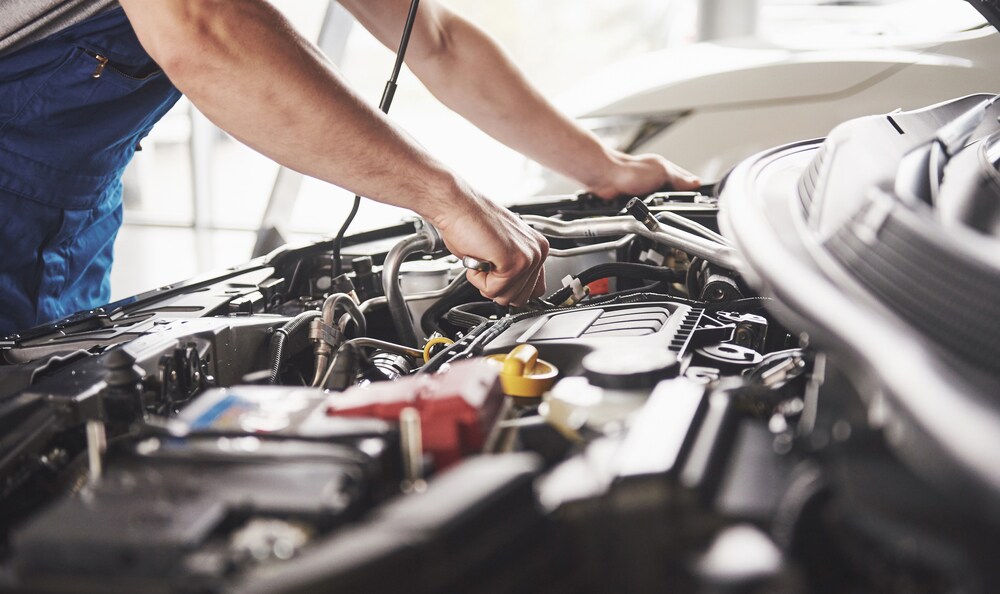 At 30,000 miles or 3 years, and at 50,000 miles or 5 years, in addition to basic maintenance, you'll have your Ford F-150 timing belt adjusted. The mechanic will also clean your throttle body.
60,000 Miles
At 60,000 miles, beyond the basic F-150 maintenance, your transmission fluid will be changed instead of just checked. In addition, your brake fluid will be changed out and your engine air filter changed. Finally, the mechanic will clean your Mass Air Flow Sensor.
80,000 Miles
Eight years in, or when you hit 80,000 miles, you'll get your full basic maintenance done. In addition, at this level it's time for a tune-up, which means your spark plugs need to be changed.
90,000 Miles
At 90,000 miles, the 9-year mark, it'll be time to have your Ford F-150 engine air filter changed again, as well as your brake fluid. It's also time to have your Mass Air Flow Sensor cleaned once again. This level is essentially the same as your 60,000-mile service, though additional equipment checks may be performed just to be sure it's all working steady and clean.
100,000-Mile Service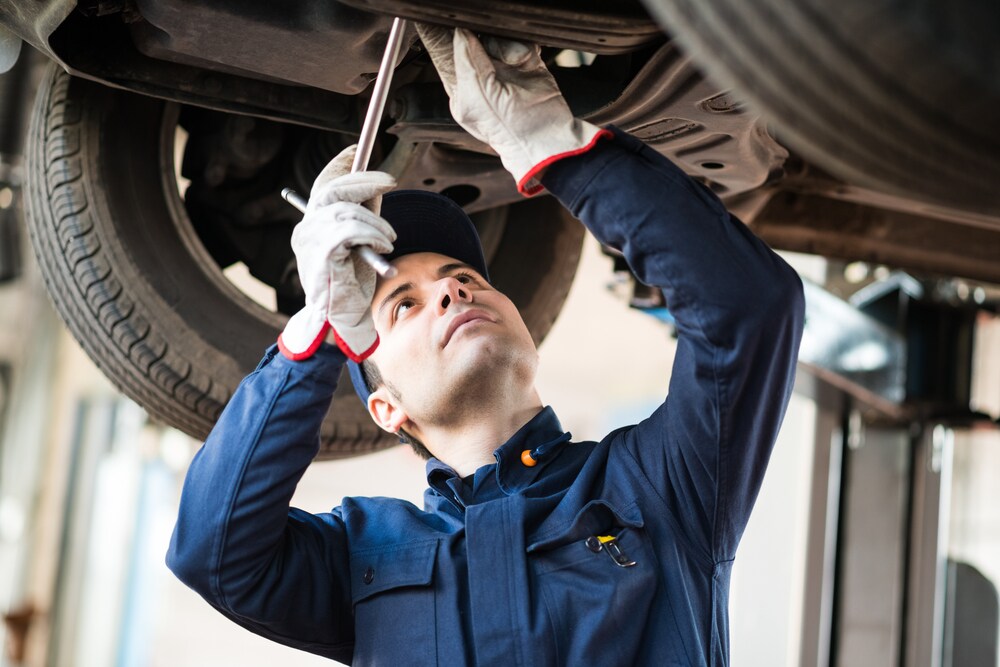 100,000 miles out, it's time for another adjustment of your timing belt, as well as your basic maintenance and having your throttle body cleaned. You'll also get your engine coolant changed, and the mechanic will check your drive belts for wear.
Get Maintenance at Fuller Ford
If you're anywhere in the region of Cincinnati, OH, Newport, KY, or Covington, KY, you can get on top of your Ford F-150 maintenance schedule by coming into Fuller Ford. Stop by our service center or give us a call to make your appointment today.
KW: Ford F-150 maintenance schedule