Some things in life are worth waiting for -Danielle Steel
This saying couldn't be any truer about Listermann Brewing. In fact, founders Dan and Sue Listermann worked towards their dream of owning a brewery for nearly 20 years before their dream became a reality. Now, 30 years later, their dream has grown into Listermann Brewing-a favorite bar and grille among Cincinnati, Newport, and Covington residents.
Ready to learn more about what makes this brewery so popular? Keep reading!
Decades Worth of History
Dan Listermann purchased his first beer making kit in 1973-illegally, he likes to add. After several failed attempts at brewing his own batch of liquid gold, Dan set the bottles aside and spent his time studying engineering. However, his love for beer making quickly returned 15 years later when he, his brother, and their friend brewed a batch together.
This success lead to the incorporation of Listermann MFG. Co, INC in 1991. In 1995, the business moved into their current location. With this expansion, Listermann's Brewery Supply was created. By 2008, they received their brewing license, to which Listermann Brewery Co. was born.
Although it over three decades to reach this milestone accomplishment, Dan, Sue, and everyone else involved with Listermann Brewing wouldn't change it for the world. Like mentioned, some things in life are just well worth the wait.
Virtual Beer Tasting

Now comes the exciting part-your virtual Listermann Brewing beer tasting. Here, you'll find a vast selection of beers on tap. Currently, you'll find a wide selection of imperial stouts, ales, farmhouse style, and more.
Imperial Stouts
On the darker end of the beer spectrum falls the imperial stout. The Scoring Discrepancies and Give Me Something to Bake are two imperial stouts currently offered at Listermann Brewing. The Scoring Discrepancies gives hints of childhood PB&J sandwiches with raspberry and peanut butter flavors.
Those in the mood for a sweeter beer can opt for the Give Me Something to Bake imperial stout. This includes flavors of raisin pie filling, vanilla, cinnamon, and walnuts-all the ingredients needed to make a delicious beer.
Ales
Ales are typically lighter in color than imperial stouts and can either be more golden or red in color. Several ales-like the Half Moon Cookie, Chickow!, and Don't Talk Sh*t About Norwood-are some of the ales you'll find on tap.
The Half Moon Cookie is exactly what it sounds like! It's a tasty treat that's brewed with chocolate and vanilla, just like a half moon cookie.

Farmhouse
This style of beer is more so a category than a type of beer, so it's a bit broader in what it includes. You can expect farmhouse beer to be flavorful and unique. The Daphne and Angel beers of Listermann Brewing is no exception.
Daphne is brewed with tart cherries, cinnamon, cardamom, and aged in pinot noir barrels for a spiced flavor. Similarly, the Angel beer is brewed with blackberries and aged in a brandy barrel for just as much flavor.
Listermann Brewing Events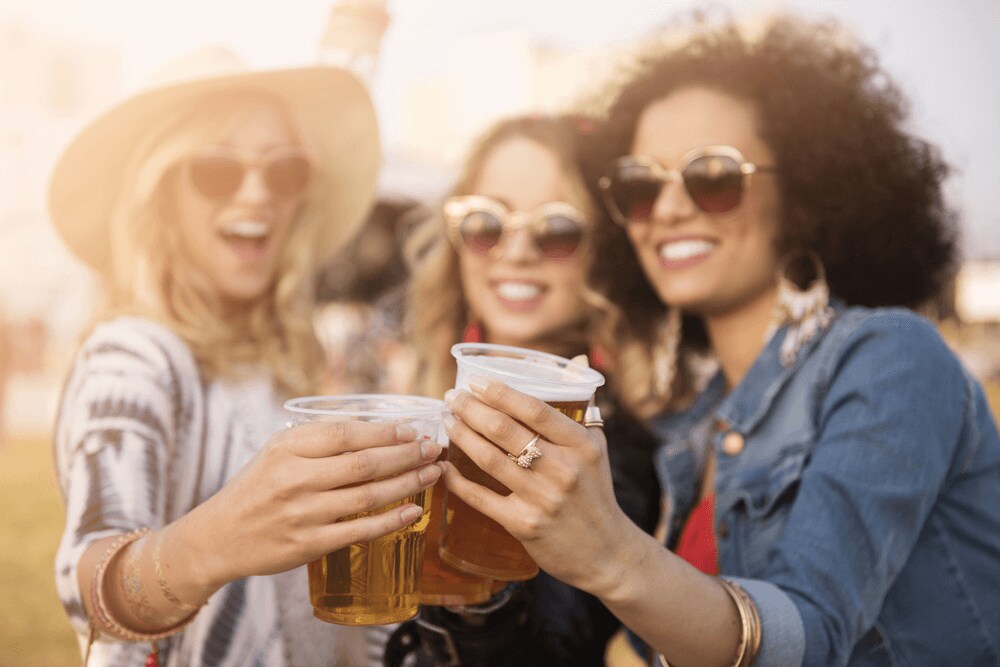 At Listermann Brewing, you'll have access to several events throughout the year. Some of the events that are offered throughout the year include beginner and advanced how-to brew classes, fundraisers, and Girl Scout Cookie & beer pairing nights.
In order to stay on top of the event offerings of Listermann Brewing and to never miss out, head over to their Facebook page.
Visit Listermann Brewing Today
If you're looking for your next favorite place to meet up with friends, look no further than Listermann Brewing. Having taken decades to perfect their craft and several fun beer-themed events throughout the year, this local brewery is the place to go for those who live in Cincinnati, Newport, Covington, and beyond.
Visit Listermann Brewing today!