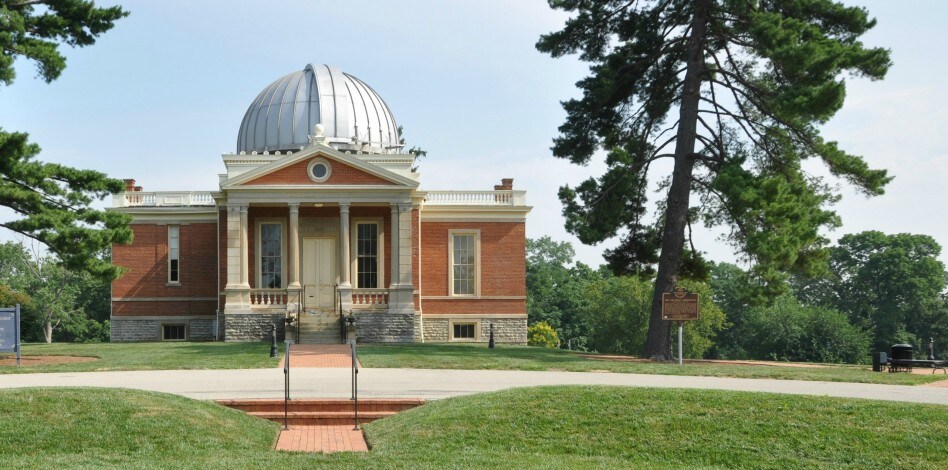 Think about the camera and the GPS in your smartphone and revolutionary medical advancements, like CAT scanners and MRIs. Astronomy has played a part in developing those technologies, but its most important role in our world is its ability to answer one fundamental question: how does humanity fit into the universe?
Would you like to play a part in discovering the answer to that inquiry? All you have to do is visit the Cincinnati Observatory.
A Landmark of American Astronomy
The Cincinnati Observatory has been nicknamed The Birthplace of American Astronomy. It's home to one of the oldest working telescopes, an 11-inch Merz and Mahler refractor.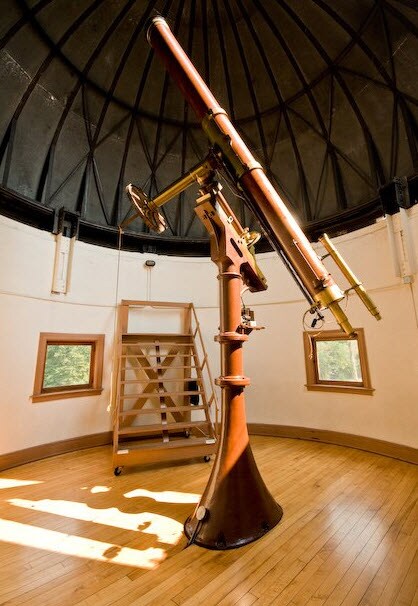 The observatory was built in 1842 and, after years of community fundraising, saw first light when it opened in 1845. The Cincinnati Observatory was unique even all those years ago. After all, it was the first observatory in the Western hemisphere that was open to the public.
In 1904, the Cincinnati Observatory added a larger telescope, a 16-inch Alvan Clark and Sons refractor. They also constructed an additional building, which became the new home of the older telescope. 
The observatory and its equipment sat idle for decades as a little-used research institution until the late astronomer Paul Nohr helped restore the telescopes, bringing them back into working order. Then, in 1999, the Cincinnati Observatory adopted a new mission. It evolved from a research facility into a center for public astronomy education.
School Programs
A large part of the observatory's mission is their outreach to the youth community. The observatory provides hands-on, inquiry-based programs to area schools, scout troops, and libraries.
One of their most popular classes is called Tour of the Universe, and it's recommended for all age groups. Kids will get to explore billions of stars and galaxies. They'll learn about life cycles, types of stars and galaxies, and how far they are from these interstellar objects.
Kids can also learn about moon phases and eclipses. An astronomer, who understands that moon phases are a difficult concept to grasp, will use a half-painted soccer ball, 30 moons on a stick, a 150-watt light bulb, and simulation software to show students just how it all works.
Membership
 You can also become a member of the Cincinnati Observatory. You'll get some cool perks, but most importantly, you'll be helping this unique destination keep its doors open for people who want to learn more about this universe we call home.
Since the beginning, it has been the charitable contributions from people like you that have kept this institution active. It has been inspiring people of all ages for eight generations, and with your help, it can inspire stargazers for generations to come.
Plus, as a member of the Cincinnati Observatory, you'll enjoy:  
Free admission
Exclusive classes and programs
Discounts in the gift shop

And much more!
Start Exploring the Universe!
The moon, the sun, and the stars are all waiting to be examined, and at the Cincinnati Observatory, you can be the next great astronomer. Follow them on Facebook and gaze upon some of their fun upcoming events.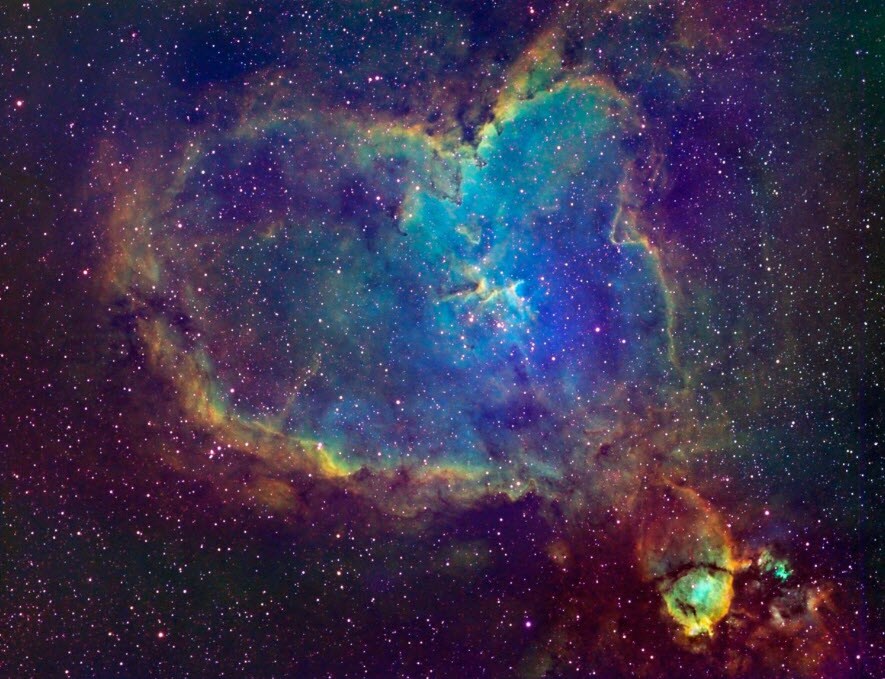 Go get stuck in orbit!