If you need a commercial truck for your business, it's important that you shop for your vehicle at a dealership with a wide commercial selection. Luckily, if you've been looking for high-quality commercial trucks for sale near Florence, KY, you can easily find the vehicle that's right for you by visiting Fuller Ford. Learn a little about our commercial vehicle inventory and find out how we can help you purchase a truck that will help your business succeed.
About Florence KY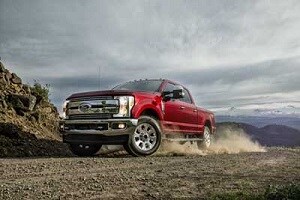 Florence is a small Kentucky town known for its natural beauty, offering several locations where visitors and residents can spend time outdoors and enjoy the scenery. For instance, there are several parks in the area that are perfect for a relaxing afternoon stroll, including Florence Nature Park and South Fork Park. If you want a fun day with your kids, you can stop by either Lincoln Woods Park or Stringtown Park, both of which feature playgrounds perfect for children.
For a little more excitement, you can take a drive to nearby Cincinnati. Finally, no trip to this town would be complete without a quick visit to the Florence Y'all Water Tower.
Commercial Truck Selection
At our dealership, we understand that every business has specific transportation needs, which is why we offer a large selection of commercial vehicles, including the best commercial trucks for sale near Florence, KY. For instance, we provide several commercial truck models that can stand up to the toughest work sites, including the F-450, F-350, and F-250. We offer both new and pre-owned commercial trucks.
If you want to customize your commercial truck to your exact needs, we stock several chassis and cutaway trucks. Our commercial inventory also features transit vans and wagons, meaning you can easily find a model that fits your business vehicle needs. You can check out our entire commercial inventory on our website or visit us in person to discuss our commercial models with one of our knowledgeable sales representatives.
Services for Commercial Drivers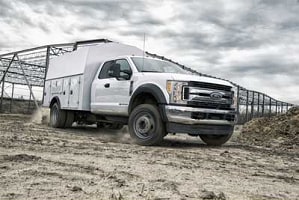 Besides our large, vehicle-rich inventory, the best reason to shop for your next commercial vehicle with us is access to our world-class services. For example, because a commercial vehicle is such an important investment, you want to make sure that you have the right financing in place. With the aid of our helpful financing department, you can easily find an auto loan that will allow you to buy a top-notch commercial vehicle, so you can start building your business fleet.
Once you've bought your commercial truck, you want to make sure it always runs well, so you can meet your customer's needs. To make sure your commercial vehicle is always available, you can schedule continuing maintenance with our service and parts department. Our team will keep your commercial truck in working order so that your business can thrive.
Browse Our Inventory
If you've been searching for commercial trucks, your search is over thanks to the exciting selection of vehicles at Fuller Ford. We offer both new and pre-owned commercial trucks, and our team has the knowledge necessary to help you pick out a model that will match your business perfectly. For check out out commercial trucks in person, call Fuller Ford today.